About Us
Every business, every family, every home is different. That's why you need a different kind of insurance team.
Riffenburg Insurance Services Group located in Spartanburg, SC is proud to announce its partnership with Resolve Insurance Group located in Norfolk, VA.
Resolve Insurance Group brings together a special team to design insurance programs that meet our customers needs. With over 80 years of client service, carrier relationships, risk management and claims service experience, Resolve brings great solutions to our new offices and clients. Businesses, families, homes, and autos come in assorted sizes and shapes, so when it comes to serving their insurance needs, an off-the-rack approach just won't work.
Resolve focuses on both learning and educating. We are here to learn your specific needs for the present and future, while educating you about insurance options that meet those needs.
Our team deploys advanced, innovative technology to track your data changes, view existing insurance data online, expediate certificates and renewal processes by decreasing data entry time.
We offer over 22 top domestic carriers, London brokers and wholesalers that can access carriers in the open market. We offer personal options such as Medicare, Health, Life, Home and Umbrella insurance. We also offer business options, employee benefits packages or specialized insurance verticals which include marine, habitational, builders' risk, restaurant, retail, real estate, tactical gear and manufacturing.
Resolve Insurance was founded under the banner of "Determined Customer Service" and no matter how specialized your requirements may be, your Resolve Insurance and Riffenburg team can fulfill them.
Chris Burns founded Resolve Insurance Group under the banner of "Determined Customer Service", not all are created equal. What differentiates Resolve is our commitment to our team and to our clients. Resolve has over 80 years of combined client service experience, carrier relationships, risk management and claims service. Resolve strives to make the insurance experience "the best it can be".
Chris was employed as an Insurance Sales & Operations Executive as a Maritime Specialist for over 20 years. He also has an additional 10 years in leadership roles in non-profit Maritime-related work in the Virginia Beach area. With a combination of over 30 years of experience in business leadership and program development, prior to becoming President and owner of Resolve Insurance Group. Chris was also contracted as a corporate insurance advisor in risk management, building on his experience at seven different insurance providers, brokerages and marine institutes.
Chris attended Old Dominion University in Norfolk, Virginia with a Bachelor of Science, majoring in criminal justice. He is a licensed insurance agent in over 20 states. He has current and past positions that include the Chairman of First Tee of Hampton Roads, Chairman of Schooner VA, member of the Propeller Club of the United States, Port of Norfolk Chapter, Hampton Roads Maritime Association, Ship Repair Association, Sandbridge Community Chapel and Town Point Club. Chris also volunteers at Harborfest, United Way, Dolphins Promise, Lance Armstrong Foundation, Dolphin Dash, and participates in numerous community services and environmental projects.
Burns is married to his wife, Meyon, with whom he shares two sons, Drake and Riggin. They spend their free time golfing, duck hunting, ATV riding, and cheering on ODU and The Washington Commanders.
Wendy F. Bailey
VP Benefits Practice Leader
Wendy F. Bailey joined Riffenburg Insurance in 2012 with 13 years of experience in the Property and Casualty insurance market. Wendy has been a licensed agent for 23 years and has specialized in advising seniors in the Medicare market for the last 10 years. She received a B.S. in Business Management from the University of Alabama with a special emphasis in Health Care Management. Wendy is a Past President of NAIFA Spartanburg where she received the recognition of Spartanburg Insurance and Financial Advisor of the Year in 2009. She is a Past President of the Spartanburg Lions Club where she was honored with an International President's Medal of Honor for her service to Lionism. She currently serves on various committees at her home church. Wendy and her husband, Greg, live in Spartanburg and keep very busy with their two teenagers and their sports and activities.
Jacosha got her customer service spirit from small beginnings, waiting tables at the local Olive Garden from 5 years. After college, she welcomed a baby girl, Jaylin, into her world whom she enjoys learning from as much as she teaches. Her career path remained true to serving the local community working with the Department of Motor Vehicles and even working for the Total Loss Department for Global Lending Services. She has joined our team in 2023 to continue serving the public of Spartanburg.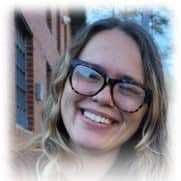 Hannah is a dedicated and versatile insurance professional with a heart full of love for both family and career. With 9 years of experience in the insurance industry, she has become a seasoned expert, successfully navigating the complexities of this ever-evolving field. Her experience includes Property & Casualty with an emphasis in Commercial as well as Life, Accident, and Health. But Hannah's story extends beyond the corporate world. In addition to being a skilled insurance professional, she is happily married to her high school sweetheart, a testament to her commitment and devotion. Together, they share a beautiful home filled with love and happiness alongside their adorable fur babies, who add joy to their everyday lives. As a firm believer in faith and spirituality, Hannah finds strength and guidance in her love for Jesus. This foundation of faith reflects in every aspect of her life, including her interactions with clients as well as the colleagues she manages. She leads by example, showing compassion, empathy, and understanding to all. Hannah excels at bringing out the best in each team member she manages, empowering them to reach their full potential. Her leadership style is characterized by adaptability and versatility, fostering an environment where creativity and innovation flourish. Outside of the insurance world, she is a passionate individual, enjoying various interests and hobbies. From spending quality time with loved ones to pursuing personal projects, she embraces life's diversity and embraces each opportunity for growth and learning.
Maggie joined our team in 2021. She has a background of 21 years in banking, investments, and human resources. She is truly delighted to serve our clients and be the welcoming face of our office. She handles most of the scheduling/rescheduling appointments for the office and always goes above and beyond to make our clients comfortable and leaving with a smile (and usually a laugh).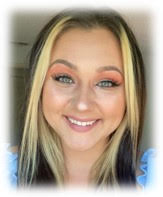 Chelsea is an eager and empathetic Administrative Employee joining our team most recently. Chelsea has an eclectic resume, which she began working on after her tenure at Spartanburg Methodist College, extending from training and compliance with fortune 500 companies to being the right-hand man to noticeable executives in the corporate world. Coming to our company with a passion to learn and remove all stillness from one's life, Chelsea intends to move from Administrative Employee to the next Sales Executive, if not more, in a prompt and timely manner.
Passions outside of Chelsea's career consist of her family/friends and three Kitty-Children; Whis, Hima, and Kashi. If you do not see Chelsea at the office, you may see her doing some form of agriculture/horticulture in her down time with her boyfriend, reading or just aimlessly relaxing because who does not love some good quiet time? Led by facts and faith with the intent to provide the upmost respectable service one has ever received she will be determined to educate and treat one no differently she would her own family, if not better!